Pasto Popayan Cali Coffee Region Coming - Medellin

Cali
January 14 - 28, 2016
Most of Carmenza's family is in Cali so we spent two weeks there. A lot of time was spent visiting with her very hospitable family. It was great getting a real inside look at Colombia. We also got to see most of the tourist attactions in the Cali area.
Cable Cars on the Metro
January 18, 2016
For many years Medellin has been known for having several cable car lines attached to its metro train system. Cali doesn't have a train. It has a rapid bus transit type metro system, i.e. special buses run in dedicated lanes. But in 2015 it added its first cable car line to the system. These are the best way to get decent public transportation up into the slums on the steep mountainsides. The bottom end of Cali's cable car system is across the street from the upscale Cosmi Centro shopping mall. Then there are three stops in the mountans.
For the price of a single ticket - about 60 cents U.S. - we took a ride to the final station and back. Along the way we got off at each station platform to take pictures before getting back on. We did not leave the stations, however. That's not a good idea as the surrounding neighborhoods are not safe.
Click on photos to see full size
Downtown Cali
January 19, 2016
Downtown Cali is a mix of old and new.
Click on photos to see full size
A Trip up the Mountain
January 20, 2016
One of Cali's most famous landmarks is the statue of Cristo Rey high up on a mountain overlooking the city. It's just slightly smaller than the more famous one in Rio de Janeiro. We hired a car and driver and did a day trip up the mountain.
Click on photos to see full size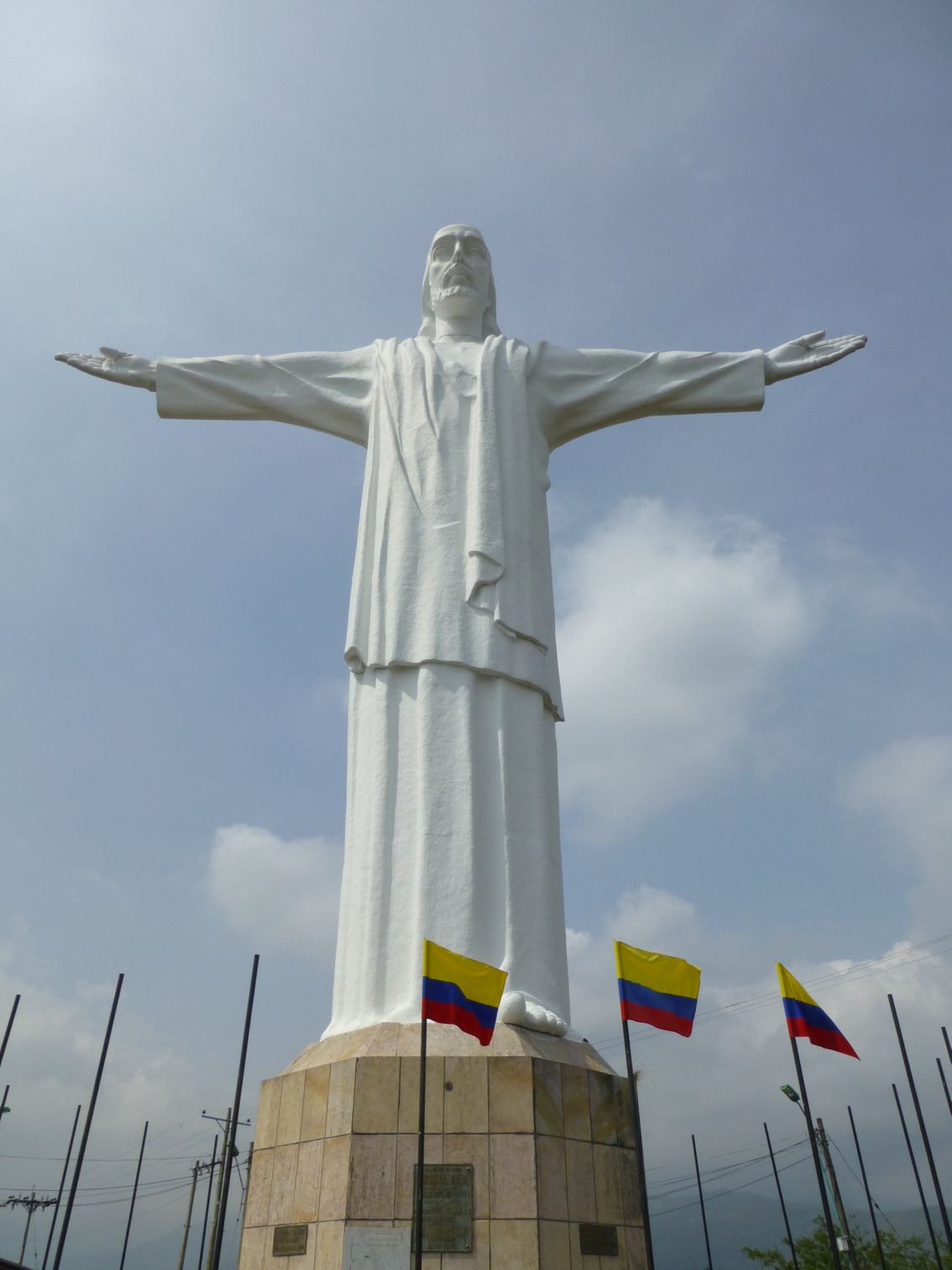 The Cristo Rey overlooking Cali. Unfortunately it was a very hazy day so we didn't have good views of the valley below.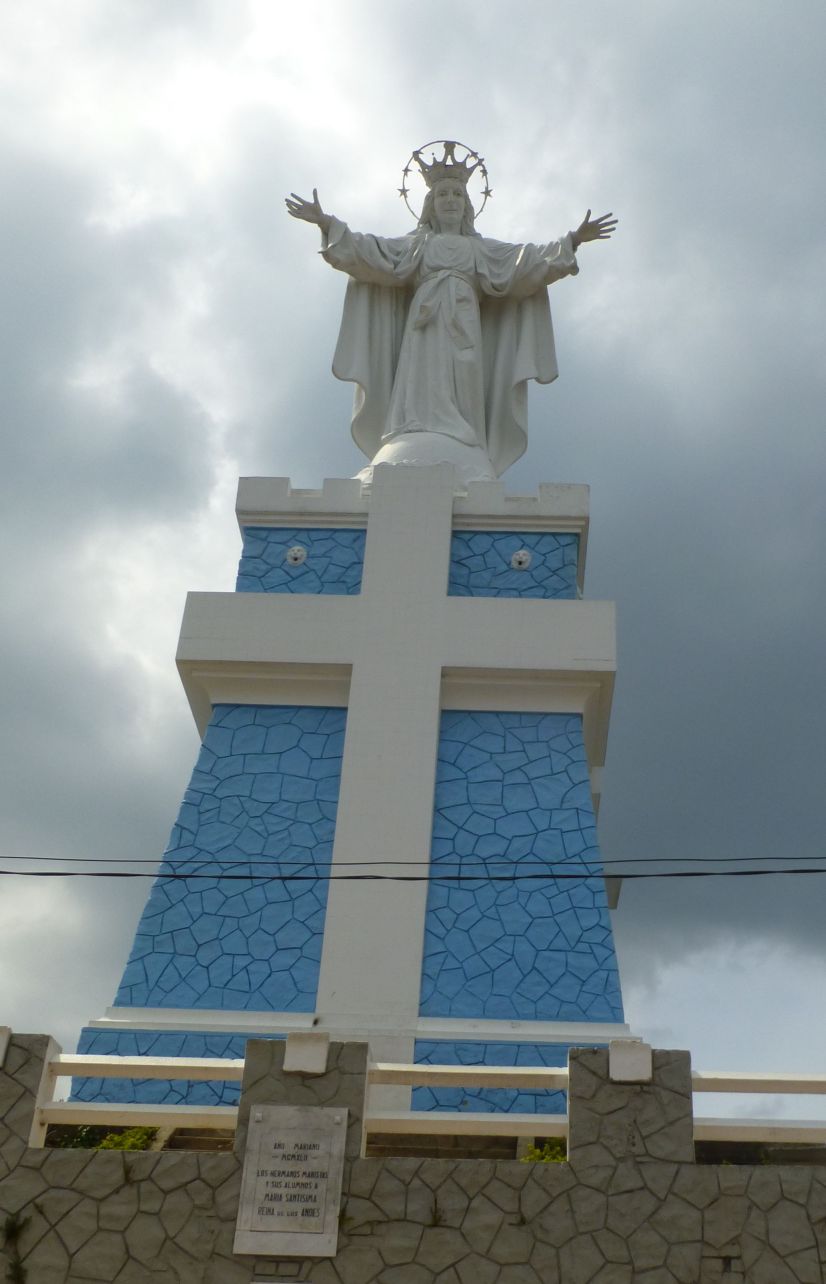 On the mountain behind Cristo Rey (and not visible from the city) is this statue of the Virgin Mary.
MUSEO DE CANA
January 24, 2016
Click on photos to see full size
The Museo Aereo Fenix
January 24, 2016
On the way to the Sugar Museum we visited the Museo Aereo Fenix. Housed in an old hanger at Cali Airport, this is a private volunteer-run museum that started out as a museum dedicated to old airplanes but then branched out to other types of transportation. It's eclectic and not all that organized. But it's a fascinating place. And there is a lot more than I show in these few photos.
Click on photos to see full size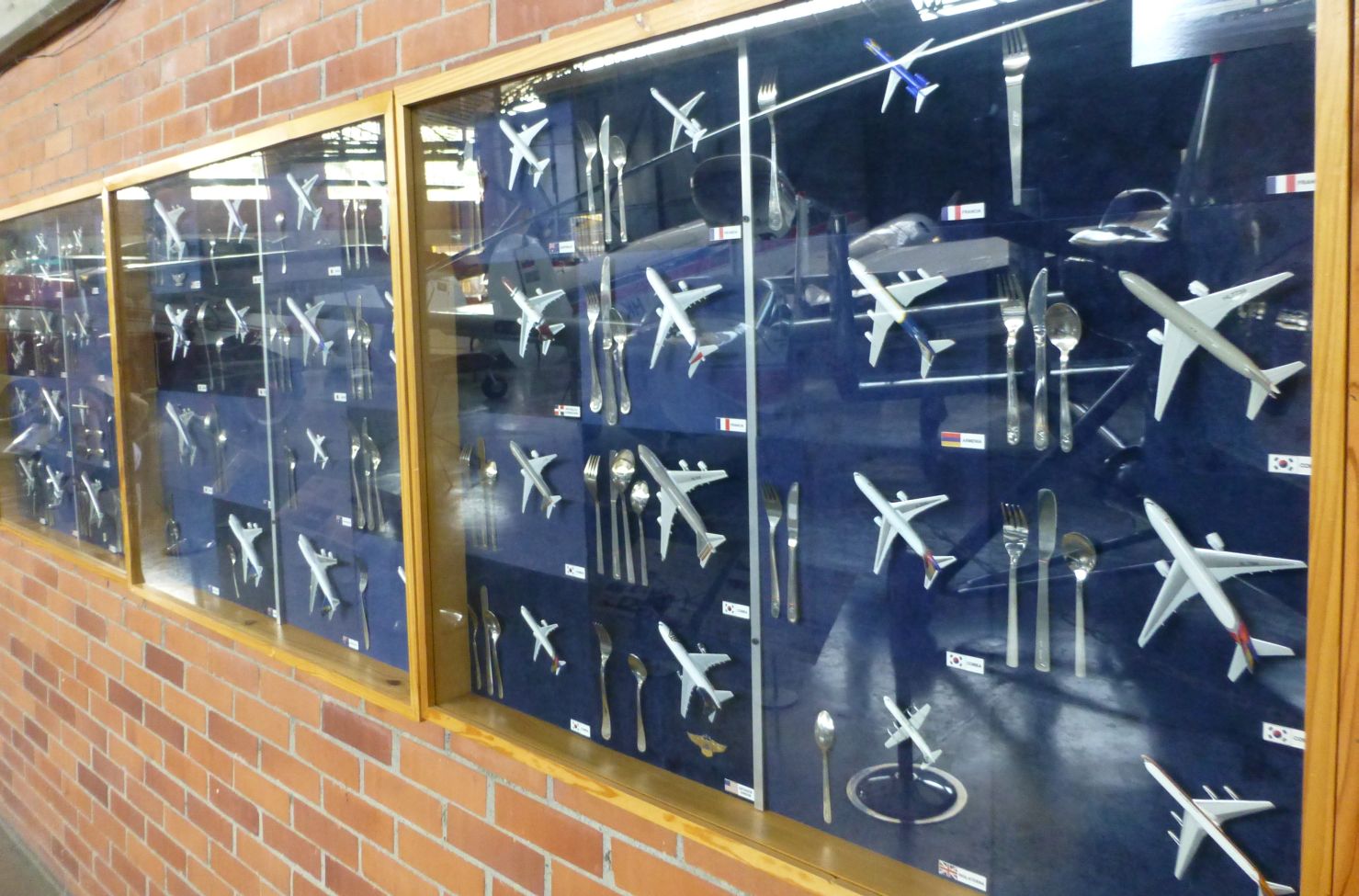 The museum has what is believed to be the world's largest collection of airline silverware. The display cases here aren't even five percent of the entire collection.
A few other pictures from here and there.
Click on photos to see full size
I can be reached at DonMooreDXer (symbol) Yahoo (period) com.